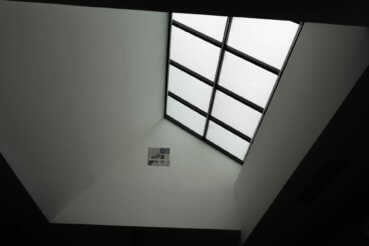 Loft conversions can generate big costs. But if you have some DIY experience, you can tackle this task on your own. It will involve a lot of hard work and take up a great deal of time, but the satisfaction of seeing the end result will be a great reward. Given that you have enough confidence in your abilities, you can transform your loft into that ideal, sun-filled space you have dreamt of in a more cost-efficient manner.
Provided that all the necessary conditions are met, there is usually no need to get planning permission before installing a roof window. However, this may vary from place to place, so it is always a good idea to make sure before getting to work.
Make the right decision
Before attempting the installation of your roof windows, you should carefully consider which type is the most suitable for you. Many factors may influence this decision. There is a variety of choices that depend on whether your roof is flat or sloped, if you want the windows to open and how much light you want to let into the room. Keep in mind that even though the names can often be used interchangeably, there is actually a difference between a skylight, which is usually fixed but may include venting options, and a roof window, which you can open.
After choosing the type of windows best suited to your needs, it's time for the next step. Deciding the placement of the window will determine the amount of light getting into the room and the heat accumulated during the day, which is especially important during the summer months. However this choice is limited by the house's structure, so if you are unsure of whether it is possible to fit a skylight in a particular place, it's better to consult a specialist.
Make the preparations
Before starting the process, take time to carefully read the instructions that come with the window. They should also include a list of all the tools you will need to perform the task. Make sure you clear your surroundings of all unnecessary objects and, if you're planning on fitting a bigger window, it is advisable to get another person to help you out for safety reasons.
Having chosen the place for the opening for your window, you must carefully prepare it. Remember that it should be aligned with a rafter. Construction work involving any cutting of the rafters should be conducted only after consultation with a professional, in order to avoid any structural damage to the roof.
Fix the window
Using pencil, mark the chosen area and put the nail through each corner to make it visible on the outside
Get onto the roof and remove all the materials from the space intended for the window
Make sure the opening is slightly bigger than your window
Check the squareness of the opening
Put a layer of sheathing along the edges and nail it down
Set the skylight in place (at this stage, it is helpful to have someone on the inside of the house help keep the frame in place)
Fix the skylight to the roof using metal brackets on the frame
Add felt and membrane along the edges to prevent water leakage
Attach flashing
Replace the slates around the frame