If you've shopped around for windows recently or looked for ways to upgrade your home, you've likely heard of "smart" windows. What is it exactly? What are its uses? Is it suitable to be installed in your home?
Though it might sound like and is often used like a buzzword, smart windows do genuinely present improvements and features that many homeowners will love. In this blog post, we'll try to delve into smart home flat glass rooflights, their features, their advantages, and whether they are a good idea. Continue reading and find out!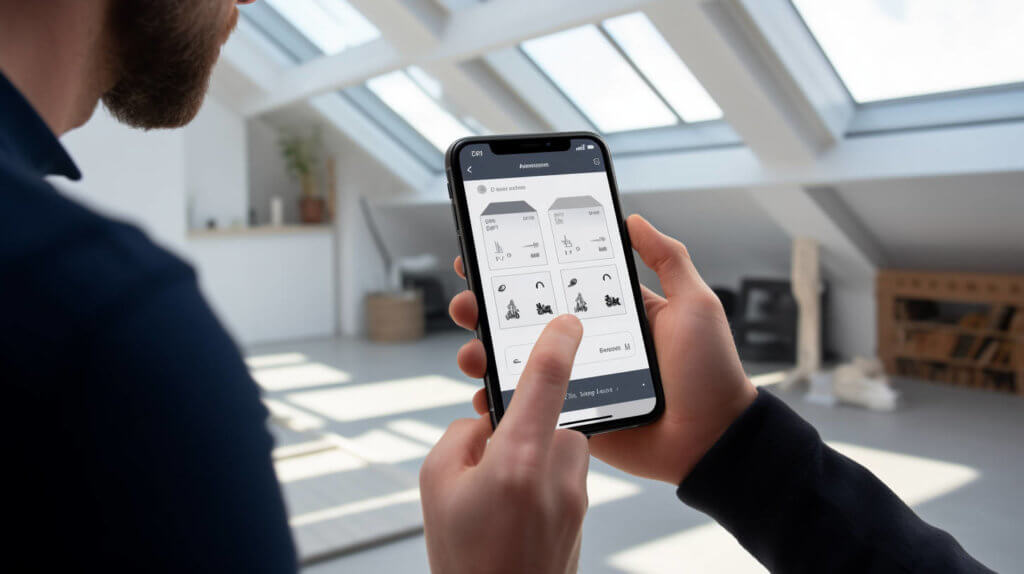 What Do Smart Windows Do?
There's a lot of confusion as different types of smart windows have varying features, so they don't all do the same thing. But, if you buy a reliable, cutting-edge smart home flat glass rooflight such as the PGC A1, the window offers several usable and practical features:
Remote control: The most obvious advantage smart windows have is that they can be remotely controlled. Whether you want to open or close the windows, change the angle, or utilize any of the window's functions, you can do so remotely through an app or voice interface. It makes things easier and simpler.
Air flow regulation: One of the main tasks of a window is to help keep the air in the room, specifically, and in the house, generally, fresh. Smart rooflights can do this much better as they can automatically regulate airflow and open and close at specified times. You don't have to worry about inadequate ventilation, you don't have to worry about cold seeping through because you forgot to close the windows: everything can be automated.
Rain sensor: We've all felt frustrated when we've seen our bedroom, living room, or kitchen get wet because it suddenly started raining and the windows were left open. This is a universal experience, but it doesn't have to remain that way. Thanks to smart windows' rain sensors, the windows will automatically close when they sense rain, protecting your home from rain, humidity, and potential damage.
Integration with Alexa and Google Home: Alexa and Google Home, as assistants, act as the cornerstone of many smart homes. They are the centrepiece through which all smart equipment and furniture are usually controlled. High-quality smart windows provide integration with both, allowing you to not only control the windows from a single location but also issue voice commands as well.
Benefits of Smart Windows?
Though initially a novelty, smart windows are quickly becoming more popular, and some designers and homeowners default to them during renovations and home construction.
Why is that? What benefits can you expect? This section will answer in detail:
Quality of life improvements: Being able to fully control your windows electronically or through voice commands is a QoL improvement that many homeowners appreciate. But smart windows don't stop there: many also allow you to create air ventilation schedules and more. This level of control and automation makes life easier.
More practical: Though some smart appliances are generally associated with being impractical, this couldn't be further from the truth for smart windows. Better insulation, rain sensors, scheduling, and lack of a need for human operation all make smart windows an incredibly practical choice that goes above and beyond what traditional windows can accomplish.
Long-term cost savings: Not only do smart windows provide better thermal performance all things being equal due to smarter and more fine-tuned ventilation, but they're also less prone to damages and less in need of repairs in the long term because they're remotely controlled and operated. Less maintenance and better insulation mean long-term cost savings!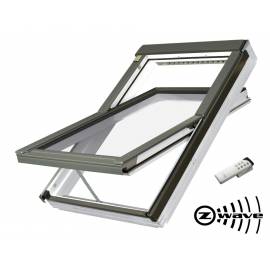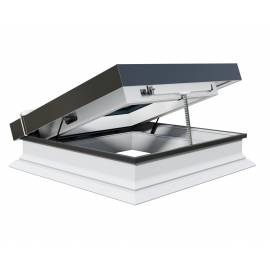 Should I Install Smart Windows in My Home?
Installing new windows, whether smart or traditional, is usually relatively expensive and requires financial planning and careful consideration. Many homeowners wonder whether smart windows are right for them or not, and this section tries to help you make up your mind.
Are you looking to renovate your home or build a new one? If you are looking to install windows in your anyways, going for smart windows is a much more viable option. The cost premium over traditional windows isn't that substantial, and thanks to all its added benefits, you can easily justify the cost. Completely replacing fully functional, traditional windows with smart ones, though feasible, would be more costly, unless you're planning a home makeover anyway.
Is the extra convenience worth it for you? Nobody can decide how much the added convenience of smart windows is worth for you personally. Do you enjoy automatic ventilation? Do you appreciate rain detection? Do you like opening your windows with a voice command? Answers to these questions will depend on your personal circumstances and preferences.
By considering these points, you can decide whether home flat glass rooflights are right for you or not!
Amazon Alexa Flat Glass Rooflights
Amazon Alexa is installed on more than 100 million devices worldwide: This digital assistant not only can perform calls, help with shopping, and take notes, but it can also act as a hub of control for your smart devices.
Recently, with the popularity and affordability of smart rooflights, many homeowners are wondering if they can integrate their windows into Amazon Alexa, how they can do it, and what are the benefits. In this article, we'll answer all three questions.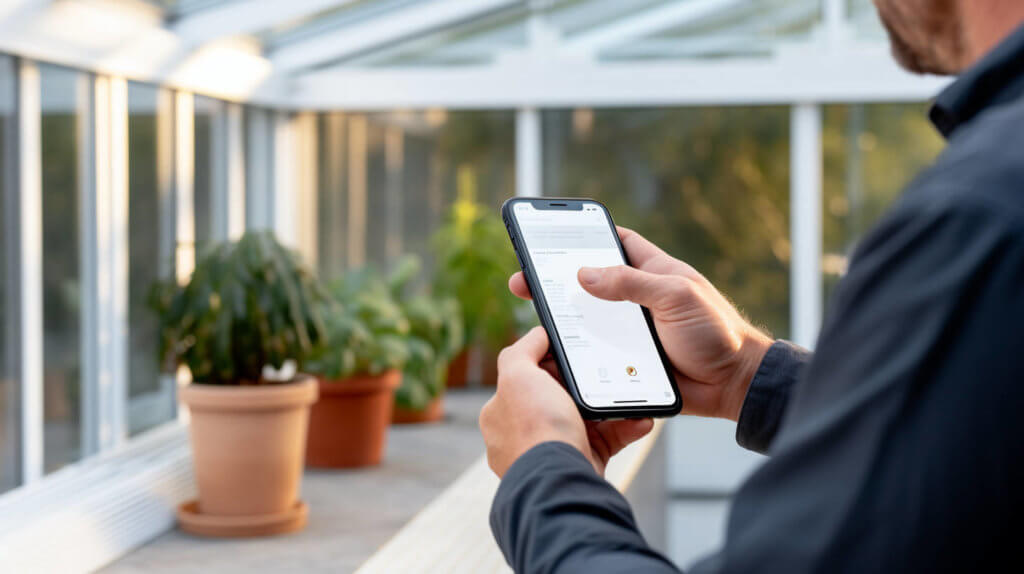 How Can I Integrate My Smart Windows Into Amazon Alexa?
Though not all smart rooflights support it, ours here at Sunlux are really easy to connect to your Amazon Alexa. You just need to make sure the window's WIFI is properly working. Then go into your Alexa app, click 'add device' the devices tab, and make sure you select the window from the menu. Once paired, you can easily control the operations of the window through Alexa.
What Are the Benefits of Alexa-Controlled Windows?
Using Alexa in conjunction with smart windows is increasingly popular, and this is due to the advantages it confers:
Centralized control over your windows: Alexa gives you a single, unified interface where you can communicate with and control all your smart windows. Do you want to open one window and close another? You can do it. Do you want to set up a schedule for all the windows? Alexa can do it. Do you want to configure a specific window? Alexa can do it. This unified control interface makes your home truly feel smart.
Easy changes through voice commands: You can give voice commands to Alexa, and this extends to the smart window functionalities as well. If you like the idea of just ordering the windows open with your voice, then you'll definitely love Alexa's integration with smart rooflights.
Familiar interface: Most smart window brands have their own unique apps and interfaces you can use to interact with the rooflight through, but, this can be confusing to some. When you pair the rooflights to your Alexa, however, you no longer have to worry about that. You can continue using Alexa's familiar interface to control and configure your smart window.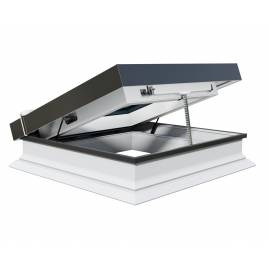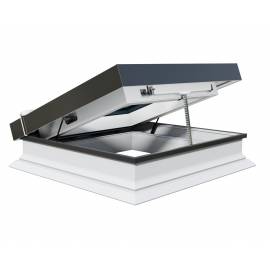 Google Home Flat Glass Rooflights
Google's answer to Amazon's Alexa, the Google Home app is not only meant to receive voice commands, play music, and carry out shopping, but it is also designed to act as a hub for all your smart devices at home.
Smart windows and rooflights, unsurprisingly, can also be paired with the Home app and controlled through it. In this article, we'll go over how and why you should make use of Google Home to control your smart windows!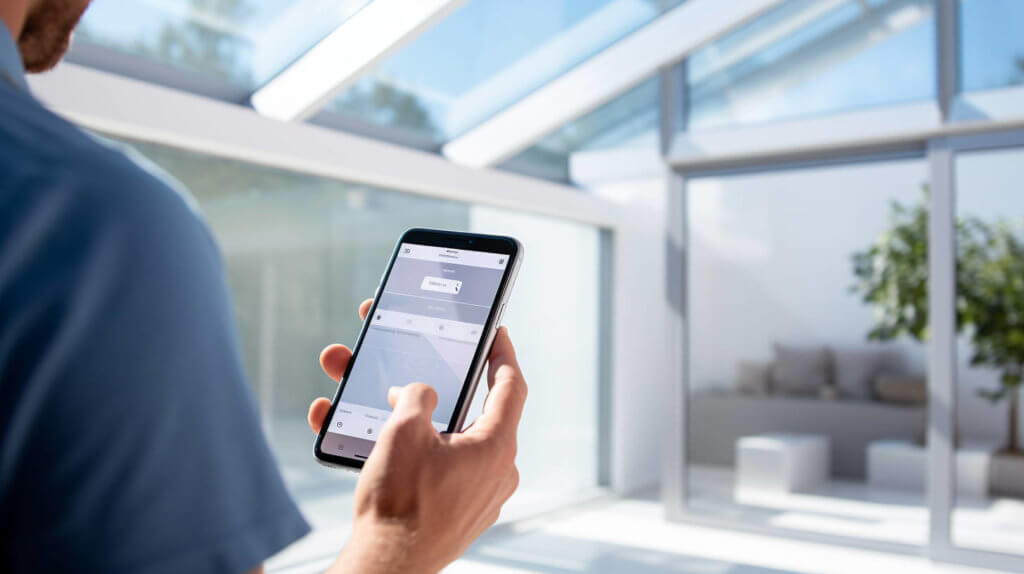 How Can I Integrate My Windows Into Google Home?
After you properly install the windows and make sure it is fully functional, adding them to Google Home is a fairly simple task. You just need to open the Home app, click on the Devices button, select add, and choose 'works with Google', and finally, find the device among the list. 
If the device is compatible with Home, you should see on-screen instructions letting you know how you can complete the pairing up step successfully. Once that's done, you can fully control your windows through the Home app!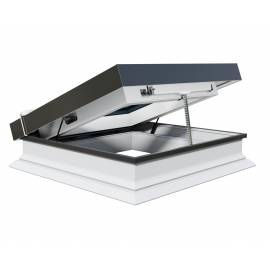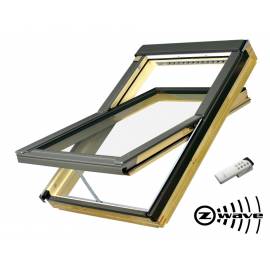 What Are the Benefits of Google Home-Controlled Rooflights?
Google Home is one of the most popular assistants used with smart devices, and that's for good reason. The app provinces a number of excellent features that can make your life much easier.
Here are just a few of those related to pairing smart rooflights to the app:
Convenient and simple: Google Home makes controlling your smart rooflights convenient and simple as it acts as a single hub where you can easily access, configure, and change your windows states and settings. You don't have to do it individually and you don't have to worry about custom UIs and interfaces, everything can be done through Google Home.
Wider integration: acting as a hub, Google Home will allow all your smart devices to connect together, and this includes your rooflights. This kind of integration makes your home feel truly smart and helps more easily get a handle on everything.
Useful features: Google Home has a lot of built-in features like scheduling, voice commands, and much more: though not always, these features can help bring out the best in your smart rooflights. If you want to control your windows through voice commands, you can with Google Home.
Of course, Google Home is far from the only option on the market and alternatives like Amazon's Alexa not only exist but are also incredibly popular. Ultimately, these assistants' jobs are similar, and you should choose the one that you like the most and is compatible with the most devices in your home!