Everyone wants the best quality product money can buy – that much is obvious. However, in a lot of cases, it turns out we have to compromise on our vision and find the optimal option for the amount of money we have, since some solutions are simply too pricy. Such is often the case with windows. Though a company like Velux is unparalleled in terms of quality, they also have a price tag that matches that excellence. Luckily, there are plenty of windows on the market that are not only adequate, but very good on their own, while costing less than Velux's premium windows. Here are some Velux window alternatives we recommend.
Sunlux
A relatively new brand on the market, Sunlux offers a fantastic range of bespoke windows. With PVC and timber windows available, you can be sure you'll find something perfect for your home regardless of its decor. We also offer a selection of reliable flat roof windows that are a perfect solution for you if you're looking for a way to add more sunlight into your home. Additionally, we offer a fantastic selection of accessories that will make your roof window experience the best it can be, all for a fantastic price.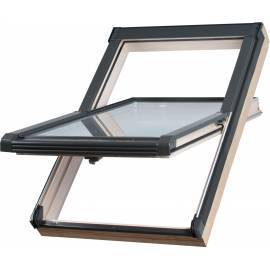 Optilight
Optilight offers some of the most solid timber roof windows available on the market. Though the selection is a bit more limited than that offered by Fakro, you'll soon find that Optilight windows are just as solid and reliable as any other window available in our shop, while still being available at a very fair price, making them a fantastic alternative to Velux if you're looking for a sturdy roof window.
Fakro
Fakro is among the most versatile companies available, with a fantastic range of products available at our shop at a very fair price. Choose from a range of centre-pivot windows, top-hung windows, high-pivot windows, conservation windows, side-hung windows, as well as various types of skylights and sun tunnels. Odds are that whatever type of Velux window you're looking for, there is an equivalent you'll find in Fakro