There are numerous advantages of natural lighting, yet we usually tend to focus on the visual appeal of well-lit and bright spaces. Spending a lot of your time in rooms that are dark and gloomy is not only unpleasant, but it can also influence your mood and make your feel less energised in your everyday life. But while it's true that you can significantly boost the comfort and attractiveness of your home by installing roof windows, there are more practical, and financial, reasons that should entice you to consider adding skylights to your roof.

What are the benefits of bringing sunlight into your home?
You can, of course, completely transform any room simply by letting more daylight in. Such spaces not only look better but are also more comfortable to use. This is an important factor for homeowners, and it'll also help you make your property look more appealing to any potential buyers if you decide to sell. But there's one more thing you need to know about daylight – saving every, and in effect, your money can be a lot easier once you don't have to use artificial lighting throughout the day.
Can you save energy with daylight?
When your rooms are dark even during the day, to provide sufficient lighting, and a comfortable environment to complete all your daily tasks, you'll need to use lamps. There's no way around it. But by adding bigger windows, and roof windows whenever possible – they are the most efficient ones when it comes to letting the Sun inside, so you'll be able to limit your energy usage. The effect will be especially visible during long summer days when you can enjoy natural daylight for many hours. It's a great solution if you want to make your home brighter while lowering your energy bills at the same time.
How can you use sunlight to save energy?
You need to keep in mind that it's not as easy as simply installing new windows and it's all done. You need to find the best placement for them first. Find the side of your house that gets the most sunlight, but consider the timing as well. If you mostly spend time in your loft in the afternoon, ensuring it gets plenty of sunlight in the morning may not be the best investment. That's why it's always important to include your needs and expectations in the planning process. This way, you'll make sure that the final result suits your needs perfectly.
All you need to do to give your house a new look, gain more comfortable and bright space and reduce the amount of money you spend on lighting is choosing the best Sunlux roof windows for your roof. Don't wait and choose the best option for you today!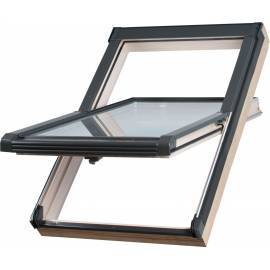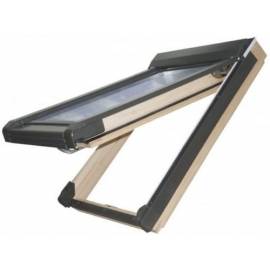 Frequently Asked Question
What are some advantages of allowing daylight in?
Well, there are multiple advantages. First of all, your home will be sufficiently lit, so it will look more appealing, and you'll be able to save money since you won't need to use lamps so often. But then there's also the effect sunlight can have on your mood, it can give you more energy and make your feel happier.
Does natural light increase productivity?
Yes, since well-lit spaces, especially those filled with natural daylight, can make you feel more energised, they can also boost your productivity. That's why bringing more light to workspaces is always a great idea.