Although contemporary fashion makes a serious impact in the popularity of flat roof solutions, pitched roofs are still in favour of many. They're a great addition to your home as they combine the functionality, extra storage space and the sense of harmony with the rest of your house, especially if you have pitched roofs already. Even though flat roofs are easier to install and can seem more modern, pitched roofs will also fit the modern constructions.
1. Glass
It is a perfect solution for those seeking more light. This extension will bathe you in the sunshine every day and connect your house with nature. It's perfect for the free spirits that love the earth and feel the best outside. Glass can be the best choice for expanding the garden as it'll visually open the whole space and make it more enjoyable for your whole family.
2. Brick
It's a fantastic material if you give it a try! Perfect forVictorian houses with tradition, it will add a traditional touch to your extension and will allow it to blend with the rest of your home. By choosing this idea, you'll make your home feel completed and look natural with this roofing addition.
3. Metal
If you decide on the more rural looking extension, there's nothing better than metal! It can take many shapes and forms and look extravagant yet elegant every time. It will complement any type of house, regardless of its style. Metal will emphasise the modern solid body and give a fresh vibe to old construction.
4. Wood
This timeless material has many uses in both interior and exterior parts of almost every home. Wood can warm up and glam up anything, also roof pitch extension. It can be a fantastic improvement, both to available space and the whole design. Adding complementary accessories like windows, that Sunlux has in its offer will help you to achieve a consistent look of the whole extension.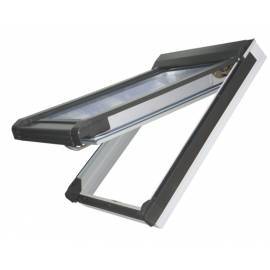 Choosing the right idea for your home roof extension is crucial and cannot be decided recklessly. It has the ability to add an extra character to your home. It depends on you really if you want to change the style from the existing one and mix the traditional with the contemporary and light with heavy construction or if you'd rather have something that blends fabulously with the design that you already have. At Sunlux we have a great range of roof windows that will support your choice no matter what style you choose and provide the light to your home all the times.