Even with the popularity of uPVC windows, timber windows are still a common choice among homeowners in the UK. They are valued for their unique look, longevity, and sustainability, but it's important to remember that a wooden window frame requires regular repainting to stay in good condition for many years.
Luckily, it's not an especially complicated nor time-consuming task, so whether you want to improve the kerb appeal of your home or refresh a top-hung window in your loft, you can manage it by following a few simple steps.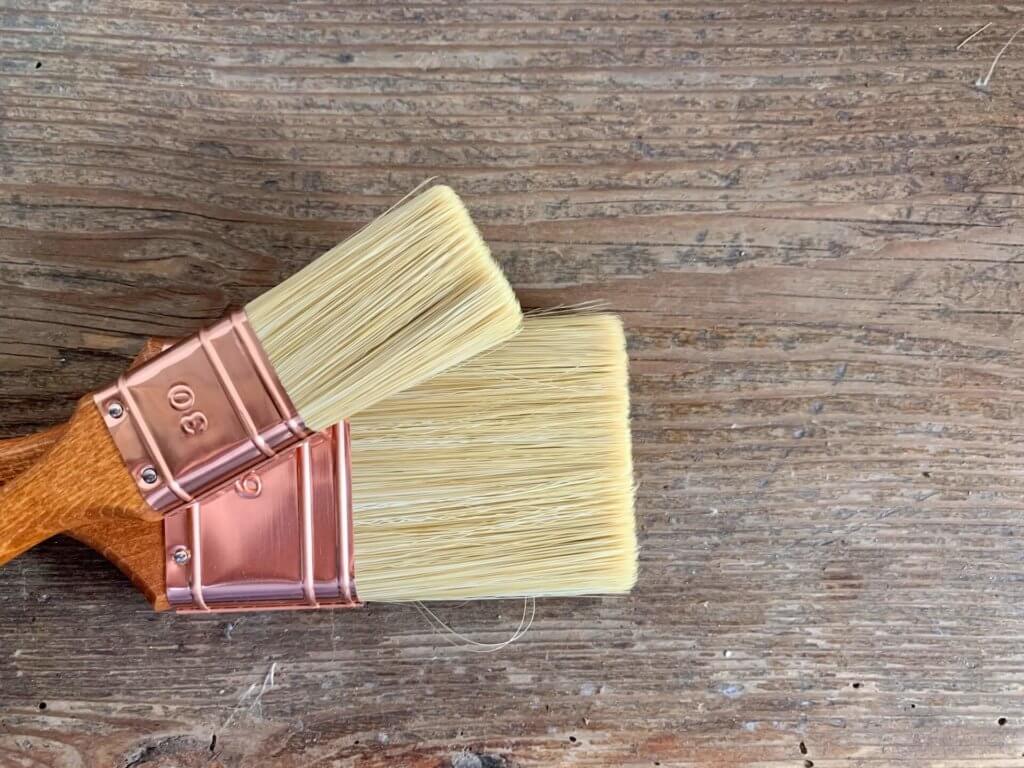 How to Paint Wooden Window Frames
Prepare everything you'll need
Paint in your chosen colour
Wood primer
Brushes in the right sizes
Sandpaper
Masking tape
Screwdriver
Remove any window fittings
This simple step will make your job easier as there will be fewer elements to paint around, and it'll enable you to apply an even layer of paint to the entire window frame. If you have a window blind installed on the frame, take it down as well to protect the fabric.
Clean the window frame and prepare it for painting
You do not want your new paint to mix with dust and dirt, so it's essential to clean the entire window frame thoroughly with sugar soap or dish soap to get rid of any remaining greasy or dusty residues.
The preparation process depends on the condition of your window. If the existing layer of paint is peeling, first, you need to remove any coating that doesn't adhere to the wood. Otherwise, it will affect the new coat of paint. Use sandpaper to remove rough edges, uneven fragments, and loose paint from the surface.
It's important to lightly sand the old paint to remove any shine and make sure the new layer will adhere to it properly. After sanding, use a clean, dry cloth or a brush to dust.
Protect the glass with masking tape
Painting windows seems like an easy enough task, but even the slightest tremble of your hand can lead to the window pane or the nearest wall being covered in paint. No matter how confident you feel, it's always better to take precautions. Applying masking tape right along the edges of the window frame is a quick solution to avoid such problems.
Prime the window frame
Keep in mind that some paints may not require a primer or an undercoat. Check on the packaging and follow the manufacturer's advice to achieve a satisfactory effect.
Paint the window frame
Now, you can apply the first coat of paint. Stir the paint thoroughly and use it in small amounts at a time to get a nice thin layer. Once it dries, you can apply a second one. In most cases, two layers should be enough, but it's always best to judge it by the effect. Some paints may have poorer coverage than others, and painting a lighter colour over a darker one often requires at least one additional layer.
Remove the masking tape and reinstall the fittings
After you're satisfied with the look of your window frame, you can peel off the tape and, if the paint is already dry, reattach the fittings or install new ones.
What Kind of Paint Do You Use on Wooden Window Frames?
For timber windows, you need paint designed for wooden surfaces. It's easily available in DIY stores in a variety of colours, so you won't have trouble finding it.
Keep in mind that the exterior part of your windows is constantly exposed to changing weather conditions, so it needs to be able to withstand them while maintaining its appearance. For this reason, you should look for exterior wood paints because, apart from providing you with your desired shade, they have properties that can protect them from fading and damage for longer.
Do You Have to Prime Wooden Windows Before Painting?
It's possible to omit this step, but as applying a primer doesn't take much time and can significantly improve the final result, it's always worth considering. The primer's job is to help your new paint stick, which will make it last longer.
Choose Quality and Durability With Our Window Frames
Our offer includes a wide selection of timber roof windows made of high-quality and carefully selected materials. They will help you bring more natural light into your living space and maintain their excellent performance for many years to come. You can browse our products to find the best option for you or contact us in case of any additional questions!