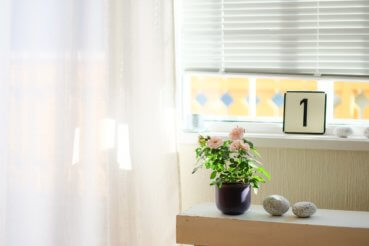 If you are planning on having sash windows at your home, do you know which blinds are the best?
A sash window
For those of you that don`t know, a sash window is one with two frames that can both slide vertically, these windows allow for greater airflow.
Blinds
Depending on your interior design, find a blind that can do both, look good and stop the sun from shining. One of sash windows biggest benefits is that they are very appealing to the eye, and that's why you have to be careful choosing the right kind of blinds. Here are some of the suggestions that you may find handy being an owner of these specific windows:
Inside or out
You can fit your blinds inside or outside the recess, however, you should decide before you choose what material the blind will be made of, so that it will be adapted to the right conditions.
Roller blinds
A bay window is just another common sash window. And if you have more than two or three windows to dress, roller blinds might be the best option for you. Some of the rolled down blinds have a beautiful print showing or even you can design your own idea.
Cozy shades
The word cozy gives you a warm soft image of something nice, like a blanket. Instead of getting something basic, invest in making your living space look loftier and grander, by simply hanging your curtains as wide and as high to the ceiling as possible. It will add visual height to any room. Cozy shades like curtains reduce the cold and heat.
Wooden blinds
These blinds are a great option for all interior styles! A huge advantage is that wooden blinds are very easy to revamp or redecorate. If you are planning to redecorate and go for a different color in your room, rather than having to replace your blinds you can simply re-varnish them.
Slats
Choosing slats may seem boring for some of us because we remember them as the old office blinds. However, slats today have changed a lot, yes you can still have the office aluminum ones if you want but you can also go with different materials like wooden ones. The main function of these kinds of blinds is to control the light by tilting the slats.
These are just the common types of blinds that you can decide on dressing your sash windows. There are many other blinds and shades you can be creative with, making them a perfect fit to your interior design at your home.