An architect can make the difference between a beautiful home and a train wreck. They can help you decide whether you need an industrial staircase design or a different set of loft stairs if you feel like you can't tell the difference on your own. They know the industry both on a technical level as well as an aesthetic one, so you know you're in good hands when choosing roof windows with them, for example. They'll not only know which style will suit your needs best, but they'll also know how to install that window to make sure that you get enough light.

It goes without saying, then, that investing in a professional's help in this regard is definitely worth it. But what criteria should you follow when looking for a good, competent architect? That's exactly what we're here to help you with. Here's a list of things to consider when choosing an architect.
Ask around and check their approval rate
Before securing an architect, it's important that you perform all the necessary research. Contact your local builders and tradespeople to find out if they know a good architect that they've previously collaborated with. Though you can start by looking online, it's generally a good idea to start looking locally first as that way you can narrow down your choices to those who are actually active in your nearest vicinity.
Once you've selected a pool of architects, take a look at their approval rate to see if they have been consistently been praised by their clients. This will also tip you off as to what kind of work they actually do.
Browse their portfolio
If the architect has a website or portfolio of any kind, it's a great idea to look through it. Not only will you learn whether their style suits what you want to achieve, but you'll also find out whether or not they have any experience performing whatever it is you want to do. If you need someone for a loft conversion or house extension, you need the help of someone who has experience in that.
See that they have the necessary documentation
When performing any kind of home renovation, you have to make sure that everything is in compliance with building regulations as setting up by your local authority. Your architect should provide you with the information that they are aware of planning permission and other regulations in writing.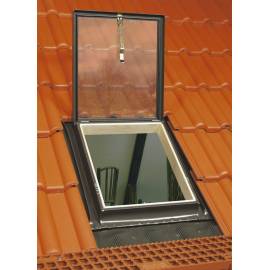 Negotiate a budget
Once you've found an architect that meets all of the above criteria, it's time to determine the budget you'll be working within. Let them know the general scope of what you want to achieve and try to find some middle ground between what they offer for that and what your planned budget is.
Settle on a style
Once your budget has been established, it's time to focus on the details of the building. Determine whether you want your extension, loft conversion, skylight windows, etc. to be in the same style as the rest of the house or in a contrasting one. They'll help you come up with an option that will be suitable for your needs.
Sign a contract
If you've decided that the architect is right for you, it's time to finalise the deal. Make sure you sign a written contract that establishes all the payment terms, so as to avoid any possible misunderstandings later along the line.