Converting a loft is not just about giving your attic a new look and a new purpose, it's also about ensuring that you can access that newly created space safely – that's where the importance of loft access stairs comes in. But while the necessity of this element is not really a surprise to anyone, the issue is quite different when it comes to roof access stairs.
And the truth is that any project that includes adding an access rooflight requires providing an efficient way of accessing the window itself as well. Of course, the specifics depend on your individual needs, but it's important to know the available options along with their advantages and disadvantages.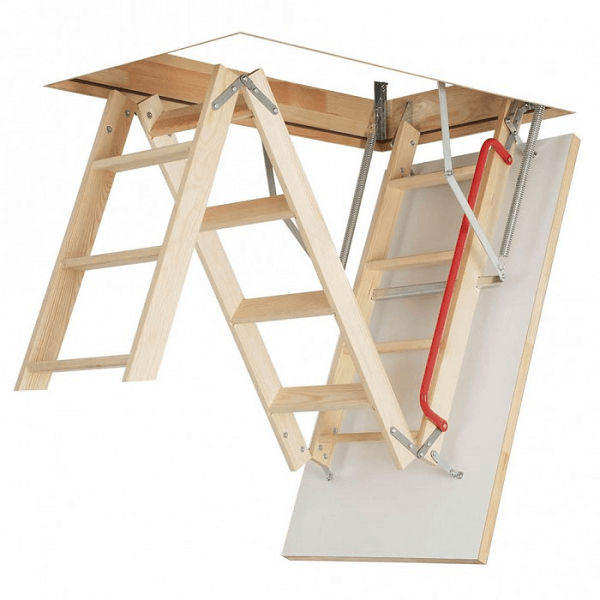 Do you need loft conversion access stairs?
When an attic is used solely as a storage space, a folding loft ladder will be a comfortable enough solution for your needs. But after an attic conversion, stairs will be a lot more suitable option. Though it's not only about the comfort of use – you're actually required by the building regulations to provide a secure and fixed staircase leading to any habitable area of the house (some exceptions to this rule can be allowed, but you should always consult your local regulations first).
But whether you need loft stairs or a ladder to access the attic, you should remember that the need for accessing different levels of your house doesn't actually end inside the house – you also need a way to get from your attic, or loft, onto your roof.
Access rooflights – what type of stairs do you need?
Now, before looking at the options available on the market, there's one important question that has to be answered – how often will your access rooflight be used? In other words, is it supposed to be a way to access a roof terrace or garden? Or maybe you plan on using it only once in a while to get onto the roof for maintenance purposes only. The answer will determine whether you need a permanent staircase, so make sure to consider it carefully.
If you decide that a staircase is a suitable option for your project, it's important to keep in mind the requirements specified in the building regulations for staircases in houses. One of the most important things is providing enough headroom – a minimum of 1.9m is required, though you can actually work around this issue. If your roof doesn't provide enough headroom itself, you can solve this problem by choosing a different type of roof window – for example, by adding a box rooflight to your project. Another important matter is the need to install a railing – all stairs with a drop of more than 600mm require a handrail for protection and support while going up and down.
At Sunlux, we offer a wide range of access stairs and ladders. Among our products, you can find folding ladders, but also wooden ones and even rope ladders. They are perfect when you're after a solution that won't take valuable floor space, and, at the same time, will enable you to access your attic or roof. But if you want to create a patio or a terrace on your roof that both you and your family or guests will go to regularly – a more steady option will be not only more comfortable but also safer. In such a case, you can take a look at our wooden staircases equipped with a handrail for an extra level of security.