Loft conversions are a popular way of gaining additional living space in a house. It's also generally much cheaper than moving. A bright, sun-filled attic is a dream of many homeowners. Yet most people focus only on windows, floors and design of their loft while completely forgetting about a staircase. Stairs don't have to be just another element required by building regulations, you can use them as an interesting part of the whole interior design. You just need to consider which type will suit your project best.
Loft stairs and ladders
Ladders and folding loft stairs are a great solution when your attic serves as a storage space. However, once you decide on an attic conversion, fixed stairs will be necessary. That's because you'll need easy and comfortable access to your new living space. The building regulations give detailed requirements such stairs will have to meet, f.e.:
the minimum headroom required is 1.9 m,
all steps must have the same rise,
the maximum pitch of a staircase is 42 degrees,
stairs with a drop bigger than 600 mm must have a railing,
if a handrail has any openings, they shouldn't be wider than 99 mm.
Choose a type of stairs for your loft conversion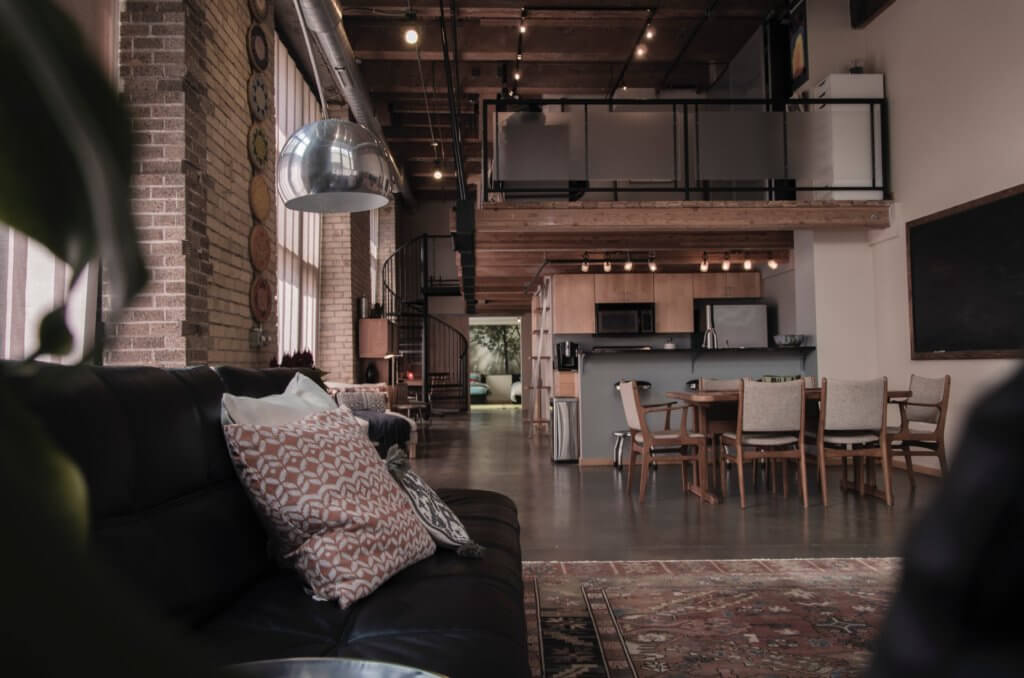 You already know that you need a staircase leading to your attic conversion, so now it's time for a more difficult question. What type of stairs would you like to include in your home? Among the most popular options, you'll find spiral staircases which are very convenient as they don't need a lot of floor space. Another common choice is a straight flight of stairs. It's usually the cheapest one because of its simple design, but unfortunately, it's not the most space-saving solution.
After deciding which type of stairs you want to go with, it's time to look at different designs. You can use this opportunity to personalise it a bit. Choose styles that will complement the rest of your interior decor. If you want to achieve an industrial feel, a steel staircase may be the perfect option for you. While a wooden one will help you create a cosy atmosphere. Lately, glass railings are also gaining popularity. It's an especially good solution for loft conversions as they don't obstruct the influx of light, so you won't end up with a dark landing.
What are the benefits?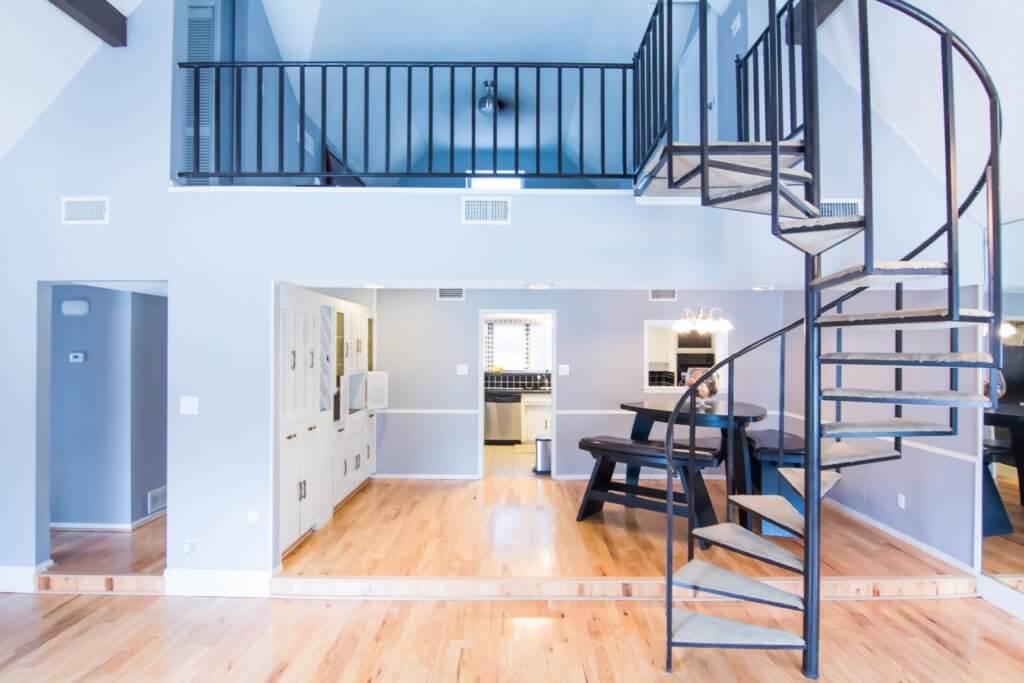 Finding the perfect staircase for your loft conversion can make the final result look even better. Choosing a style that fits in perfectly with the rest of the design will create a great visual effect. It's also important to note that the right stairs will give you comfortable access to the loft area. Another benefit is the possibility of saving space. You are most likely planning your attic conversion to gain more living space, so a staircase which uses a lot of it can be quite counterproductive. But if you carefully consider the advantages and disadvantages of all available options, you'll be able to find the optimal one for your home.
Frequent questions:
What is a space-saver staircase? Space-saving stairs have alternating treads, which allow such a staircase to take up about half of the space a traditional staircase would. But the building regulations allow for their installation only when they lead to a single room.
How to install a loft staircase? If you feel confident in your DIY abilities or have experience with house renovations, you can try to tackle this task on your own. Otherwise, it's advisable to hire a team of professionals.
How much does a loft staircase cost? It's difficult to estimate the exact price of a loft staircase, as it will depend on the type of stairs and the materials you've chosen for your project. You also need to include installation costs.
How wide does a loft staircase need to be? The building regulations don't specify what the minimum width for domestic stairs is, but it's commonly accepted that it should be at least 600mm.
Where to buy loft staircases? You can look for bespoke options that will fit your house perfectly. But make sure to check our website to see the staircases we offer as well.