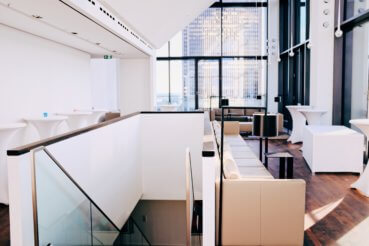 Loft conversions seem to be all the rage right now. It's no wonder, really – remodelling your loft to the point that it's a completely usable space is an exciting prospect that opens up so many possibilities it's easy to get yourself lost. With that in mind, it's no wonder that so many new ideas and trends keep popping up for this particular area of a house. Here are some of the most worthwhile trends to look out for in 2019.
Black and white – a timeless combo
Some things get tired and stale after a while – no one misses avocado-coloured bathroom appliances, to name an example. But there are certain combinations that have lasted for generations and never seem to get old. Such is the case with black and white. Be they together, separate, or mixed around into limitless shades of grey, these neutral colours can be the perfect addition to your loft, regardless of what type of room you're establishing there.
Paint one entire wall black for a striking visual effect. Powder coat your staircases to get that extra edge for your loft access. Accessorize, contrast – don't be afraid. Be bold and experiment. The best thing about black is that it goes with everything. Giving your room a stark black-and-white colour pallet is the perfect way to add some character without risking looking tacky. It's a combo that is at once incredibly striking and classic.
Even if you're not convinced about adding black to your interior, there's still the option of making your loft extension black on the outside. This particular option is very popular recently. Adding a completely black element to an otherwise traditional exterior makes for a very dramatic embellishment that will definitely make your home stand out – in a good way!
Go boho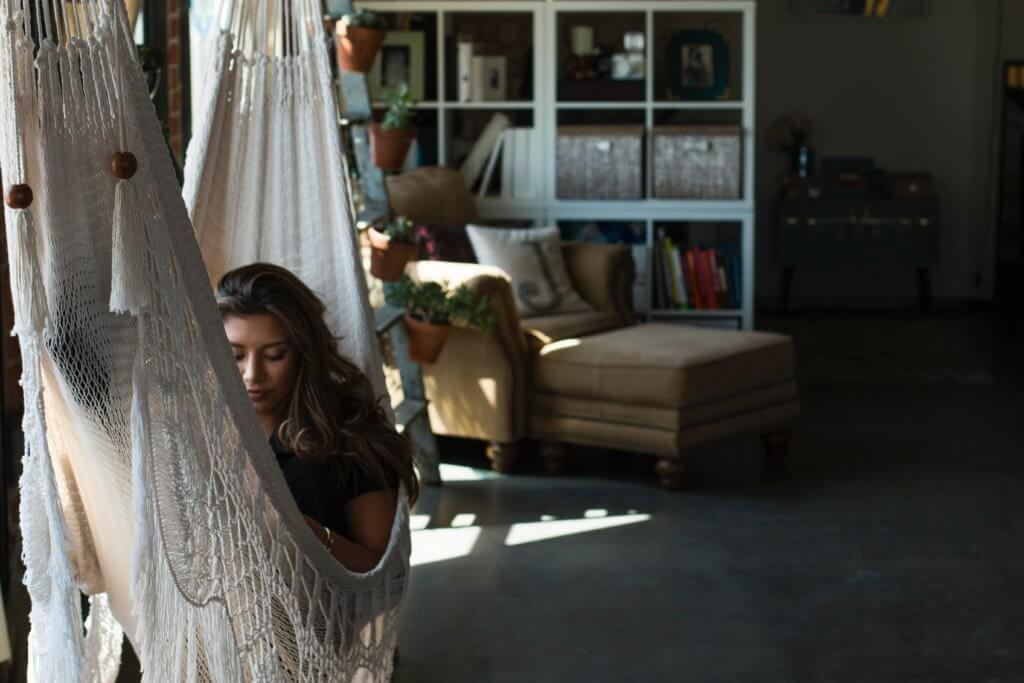 Of course, classic is not the only way you can go. There are trends that come and go, and with nostalgia for simpler times at its strongest right now, it's no wonder that some styles of years gone by are making a long-overdue comeback. A bohemian loft is everything you never knew you wanted – cosy, comfortable, and groovy. Add some wooden floorboards, patterned textiles, vinyl records and some avant-garde artwork, and you've got a nice boho classic vibe going on. But don't just copy what's old – add some exposed lightbulbs and swinging chairs to breathe some modern life into this retro look.
Add some plants to liven things up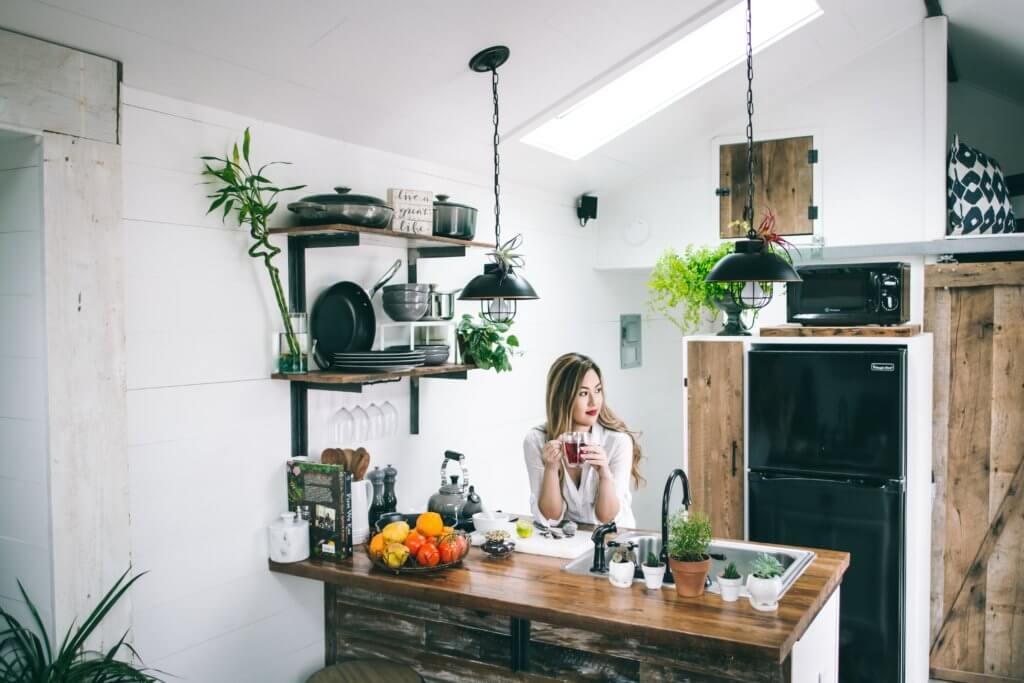 When it comes to plant life in your freshly designed loft, there is only one rule to follow – go big or go home. Don't be afraid to add houseplants, loads of them even, to not only liven up the interior but also fill your home with more oxygen. Whether you're adding some overgrown hanging baskets or smaller plants on your table, you really can't go wrong with more foliage.
Alternatively, if you don't feel confident enough in your botanical skills, you can try to add some botanical patterns to your wallpapers, floors, etc. You'll miss out on that extra oxygen, but even if the green is painted on, it's still a great way to lighten your mood.
Make use of the space
A new loft means an entire new floor that can be anything you want. Why not go wild and turn it into a bathroom with a freestanding bathtub? Just because you have a lot of new space doesn't mean you have to fill up every nook and cranny – go minimalist and enjoy everything the vastness can offer you.
How you get there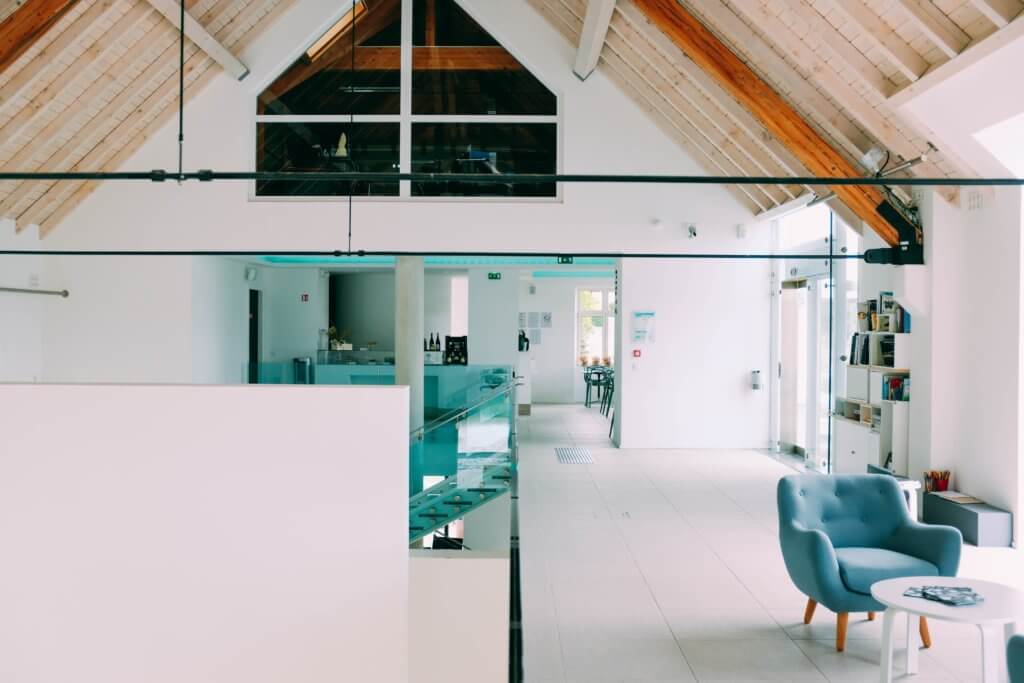 Of course, when talking about loft trends, it's impossible to gloss over loft staircases. Sure, you can just go with a regular wooden staircase, but where's the fun in that? Mid landings are what's really hot right now. You can add a mezzanine staircase to really open up your loft space to the lower sections of your home. This, in turn, opens up plenty of opportunities to be creative – incorporate bookcases, hidden desks, artwork, whole dining areas – the choice is all yours. Whether you pick a staircase made of wood, metal or any other material, it's really in the shape of it that you can get really creative.