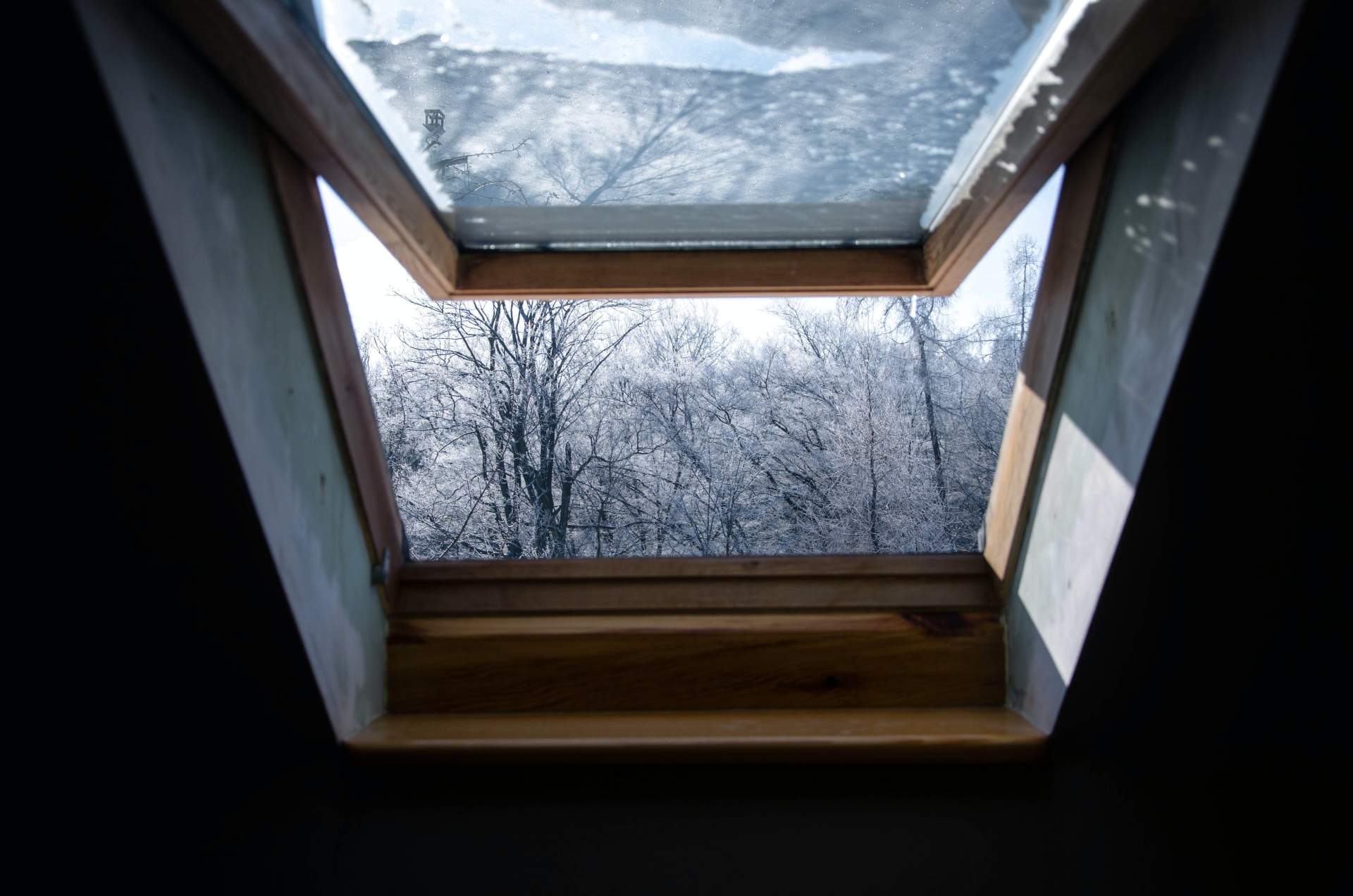 There are many solutions you can use to improve your bedroom and make it more relaxing, comfortable and sleep-friendly. You can go with anything from changing the furniture layout, to adding more storage options in order to keep the room tidy and organised or even completely changing the colour scheme of the interior design. But among all these options there's one that stands out the most – adding a skylight. Skylight bedroom designs are unique and functional and give you a completely new way of enjoying your living space. So how exactly can a skylight improve your bedroom?
Bedroom with skylights – is it a good idea?
Whether you already have a bedroom located right under the roof or you're thinking about converting your loft wondering if it's a good location for a bedroom – learning more about the benefits of skylights will help you make such a room a lot more comfortable. The important thing is that there is actually more than one way in which a skylight can improve your bedroom.
Bring more light into your home
Spending time in poorly-lit rooms is not only uncomfortable, but it can also affect your ability to concentrate, lower your productivity and negatively impact your mood. Then there's also the fact that in poor lighting even the most appealing interior design can lose all its charm. So it's not really a surprise that homeowners are constantly looking for new and effective ways to bring more daylight into their homes, including their bedrooms. With a bedroom skylight, you get to fill your room with natural light throughout the day making it bright and airy, which will not only improve its comfort but can also create an optical illusion making your space look much bigger than it actually is.
Create a unique atmosphere
Skylights will let more sunlight in during the day, but another one of their benefits becomes apparent only after the sun goes down. By placing your bed directly underneath the roof windows, you get to enjoy the feeling of camping under the stars while being in the comfort of your own bed. But being able to admire the night sky when going to sleep is not the only option you have, because you don't necessarily have to have your roof window over the bed. You can also use it to divide your room into separate sections and highlight their specific purpose, for example by creating a sun-filled reading corner.
Increase the comfort of your sleep
Natural light has the unique ability to help both your body and mind to stay in good condition by improving your mood and boosting the level of vitamin D in your organism. Being in a good mood is the easiest way to battle stress and anxiety because it automatically entices you to look for solutions instead of focusing on problems. But skylights are not only the source of light, they can also be a big help when it comes to keeping your bedroom well-ventilated. Combining the benefits of sunlight with filling your room with fresh air is one of the most efficient ways to avoid any sleep issues.
Skylight accessories for even more functionality
However, simply installing a skylight in your bedroom might not be enough to ensure your comfort. There are moments when too much light becomes bothersome and might actually disrupt your sleep, not to mention that in the burning summer sunlight lofts tend to become uncomfortably heated. With the right skylight blinds, you can avoid such problems and gain a chance to control the temperature and the brightness of your bedroom. And to make opening and closing your roof windows easier, you should also consider which opening option works best for you – automatic systems are especially beneficial in difficult-to-reach places.
If you're interested in finding the perfect roof windows for your home, you can check our offer or simply ask us your questions – we'll be happy to advise you on the most efficient and trustworthy solutions.