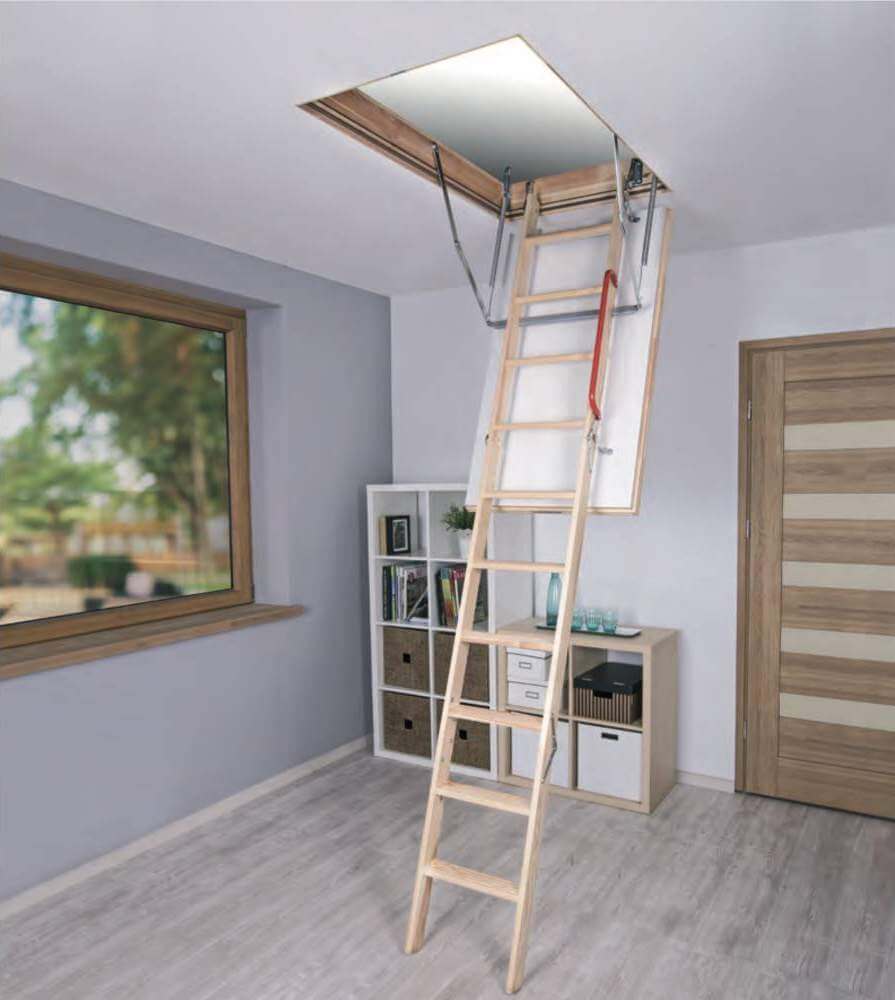 Loft ladders are typically used for accessing a loft for storage space. However, the right ladder for your small loft spaces is not something that is easy to find. While lofts are perfect for storing your things away, their entrance is highly visible and needs to be safe. It might be a real inconvenience if you can't get up there with relative ease. The solution of course is a good set of loft ladders. There is a range of designs by different producers, with choices in metalwork colour, wood types and balustrade designs to choose from. How to find one that will fit? Here is everything you need to know about the best loft ladders for small spaces. 
A Ladder That Fits Your Space Perfectly
When you are trying to match a ladder to your loft entrance, the first thing you need to do is measure the distance from the floor of the landing to the top of the roof joints. It is also helpful to take a measurement of the loft hatch itself and ensure you choose a small loft ladder that will fit your space perfectly. The important measurements required for a space saver loft ladder are the floor to floor height and floor space dimension.
One of the most popular ladder styles for small spaces is the fold and slide variety, which usually comes in two or three sections. Sliding loft ladders come into several categories:
Traditional sliding loft ladders, 
Telescopic sliding loft ladders,
Electric sliding loft stairways.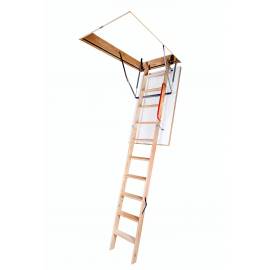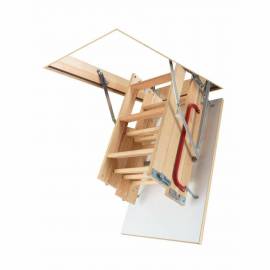 Folding loft ladders are most commonly available in both wooden and metal versions, and they always come complete with a hatch. They are aesthetically pleasing and don't take up too much space. If you feel like you wouldn't feel entirely safe on a pair of ladders, you may like to opt for the kind that has a handrail attached for added security.
You will also need to consider how the ladder will be stowed. Consider that some fit on the back of the loft hatch, meaning they are useful loft ladders for small spaces.
Loft Ladders for Small Spaces – Wood or Aluminium?
You might be surprised, but the deciding factor when it comes to the materials for the best loft leaders for small spaces is noise. Turns out, wooden loft ladders will prove to be a lot quieter than their aluminium counterparts. They will most probably also feel a lot more secure, too. Wood also tends to go with any kind of interior design, and you can paint it as well. It is a safe bet.
Aluminium ladders, on the other hand, can have a tendency to bend and flex when you stand on them, which even though they're perfectly safe, takes some getting used to.
What About the Load of the Ladder? 
Another thing that you need to consider when shopping for the best ladder for a small space is the maximum load of a ladder. You need to consider the weight of the user as well as ensure you factor in the weight of any boxes, or things you may be carrying up and/or down. It is also helpful to find out what the life expectancy of the loft ladder that you are interested in is. You can expect it to be within the range of 1 to 10 years, and obviously, it's best to choose one that will last you a long time.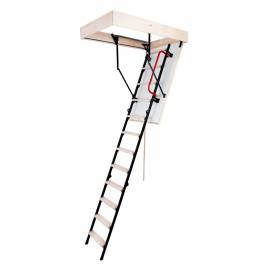 Safety First! 
The importance of safety can't be missed. Don't forget about checking building regulations with your local authority with respect to your individual project when considering this type of product. Loft stairs might be actually the product that needs to be consulted with your local building control officer. However, we recommend ensuring your plans are acceptable under the current regulations, whatever you plan for your loft entrance.
Last Words
Now you know what to do in order to pick the loft ladder for a small space that will suit your individual needs. If you take these tips on board, you will be sure to choose the right option when it comes to selecting loft ladders suited to your small space. And if you'd like some more advice when selecting loft ladders for small spaces, or on anything loft ladder-related, please do feel free to contact us directly here at Sunlux.